Dandruff Home Remedies to Remove Itchy, Dry White Flakes | What Exactly is Dandruff? | Tips to Prevent Dandruff and Dry Scalp
What Exactly is Dandruff?
Dandruff is also known as Rusi (Hindi/Urdu), Konda (Marathi), Potuku (Tamil), Toupi (Chinese), Caspa (Spanish / Portuguese), Khusaki (Bengali), Perkhot (Russian). Dandruff refers to the flaking scalp which falls like a snow flakes and settles on one's brows, shoulders and clothes, but assumes an unpleasant, irritating condition associated with bacteria, in the case of excessive formation of scales on the scalp. These scales are formed from the horny layer of the skin. The scaliness increases whenever the hair is brushed or rubbed. It may also appear as lumps or crusts on the scalp. Often there is itching as well, and the scalp may become red from scratching.
What Causes Dandruff?
The main causes of dandruff are: impairment of general health, toxic condition of the system brought on mainly by wrong feeding, constipation and lowered vitality due to infectious diseases. Other factors contributing to dandruff are emotional tension, harsh shampoos, exposure to cold and general exhaustion.
Dandruff Home Remedies to Remove Itchy, Dry White Flakes
Dandruff can be effectively treated with easy home remedies. Check out recipes for homemade dandruff shampoo, herbal hair tonic, and anti dandruff oil.
Natural way for dry scalp: Dandruff can cause when the scalp doesn't receive a sufficient supply of blood. To improve circulation to the scalp, massage for a few minutes daily with neem oil (in a sesame oil base). If a fungal infection of the skin is causing the dandruff, the neem oil, which has disinfectant properties, will help heal this also.
Homemade anti dandruff shampoo: Place ¼ cup (60 ml) liquid castile soap and same amount of water in a sizeable, clean squeeze bottle with a secure top. Add 1/2 teaspoon olive or flax seed oil and 10 to 20 drops tea tee essential oil in it. Cap and shake the bottle to combine all the ingredients. Part hair in small sections. Dab the shampoo onto one small area at a time. Massage the shampoo into dry scalp. Rinse. Tea tree oil is active against some species of Malassezia, the fungus associated with dandruff and seborrheic dermatitis. A shampoo containing 5 percent tea tree oil significantly improved dandruff relative to a placebo. Some people are allergic to the essential oil of this plant. If this shampoo irritates scalp, stop using it.
Best herbal option for itchy scalp: Create an herbal scalp rinse. Add one teaspoon of Potassium Chloride into 6 cups of water. Heat until the Potassium Chloride dissolves. Chop four ounces of fresh Celandine (if fresh is not available use a half cup of the dried herb instead). Add Celandine to the solution. Allow to stand for two hours. Then boil slowly for 20 minutes. Strain out the plant material, and simmer reducing to one and one half cups. Add eight ounces of glycerin and continue simmering reducing the liquid slowly to two cups. Strain the result and bottle it. Store in cool place. Use once or twice a day as a hair rinse.
Folk remedy Indian style: Fenugreek seeds is best ingredient to dandruff home remedies. Soak 2 spoonful of fenugreek seed overnight. Grind it with little water. Apply this paste on head near roots of hair. After half an hour wash it with Ritha (Sapindus) or Shikakai (Acacia concinna) water.
Homemade tea tree shampoo: Drop 2 to 3 drops tea tree essential oil into ¼ cup (60 ml) flaxseed oil and blend. Apply the mixture liberally to itchy scalp before bedtime. In the morning, shampoo and rinse scalp thoroughly. Tea tree oil has anti-fungal properties. Flaxseed oil contains omega-3 fatty acids, which reduce inflammation that can accompany dandruff. If you have the type of dandruff caused by dry skin, the oil may help.
Traditional way with eggs: Put two egg whites in a small jar or container with the fresh juice of one lime, mix together, and apply to hair. Let it stay in hair for a half hour, then wash the hair with neem soap. The egg-white will provide the itchy scalp with the lacking protein, and the dandruff will soon disappear.
Antifungal treatment: Mix 2 spoonful green gram powder with 1/2 cup of yogurt. Wash hair with this paste thoroughly. Repeat procedure for at least twice a week for good results. If a case of dandruff is caused by a fungal infection, then yogurt can help fight it. It contains friendly bacteria that discourage fungal infections such as Malassezia.
Mix 1 cup yogurt and 1 tablespoon lemon juice. Thoroughly massage the yogurt mixture onto dry scalp. Cover scalp with a shower cap or warm towel for about 30 minutes. Finally remove the wrap and shampoo.
Anti Dandruff Oil: Every night mix coconut oil and vekhand (Acorus calamus / Sweet Flag / Calamus) powder. Apply this mixture equally to the dry scalp.
Dissolve one handful of salt in lukewarm water and use this to thoroughly rinse the hair after it has been washed.
Itchy Scalp: In a bowl take some water and add a lemon juice in it. Once you finished washing hair put this water. This not only stops itchy dandruff but also good for shiny and silky hair. The citric acid in lemon juice is antifungal.
For Scalp Psoriasis: Place 1 cup (235 ml) apple cider vinegar in a small pan and heat until nearly boiling. Remove from the heat, stir in 2 tablespoons (3 g) fresh rosemary leaves, cover the pan, and steep for 10 minutes. Strain the mixture and discard the herbs. Pour into a clean empty jar or bottle to store. After every shampoo, mix ¼ cup (60 ml) of the solution with 2 cups (475 ml) of water. Finally use it to rinse itchy scalp thoroughly. Vinegar contains acetic acid, which is antifungal. Rosemary is also an excellent antibacterial and antifungal agent.
Quick Dandruff Remedy: Boil beet root in water. Massage with fingers till hair roots with this water. If you white beet root then its more effective.
For the treatment of itchy dandruff and to encourage hair growth, add two handfuls of fresh stinging nettles to 600ml/1pint of boiling water. Cover and leave to cool. When cold strain and use the resulting liquid as a hair rinse, massaging it well into the scalp.
Dandruff Control Home Remedies: Honey inhibits Malassezia fungi, which means it may be helpful in treating itchy dandruff and seborrheic dermatitis. In a small, microwave-safe bowl, mix the honey and olive oil. Heat the mixture in the microwave on high for about 10 seconds, and then allow it to cool. Gradually work the mixture onto scalp until it is covered. You can also coat hair with this mask to make it shine. Cover dry scalp with a shower cap or warm, damp towel for about 30 minutes. Remove the wrap and rinse well.
Kids Dandruff: Add 6 drops cedarwood, 6 drops rosemary, 4 drops cypress oil to 3 tablespoons (50ml.) olive oil. Massage into the scalp with fingertips, cover, and leave overnight. Shampoo thoroughly. Use half the recipe for children.
Grind drumstick tree leaves and drain the juice. Gradually massage dry scalps with this juice to reduce dandruff.
Tips to Prevent Dandruff and Dry Scalp
If dandruff appeared after you tried a new shampoo, switch to another, milder product perhaps a fragrance-free, hypoallergenic shampoo. The same goes for other hair products. They can either irritate the scalp or lead to a buildup of oil. Hair dyes and permanents can also be very irritating.
Sun exposure helps manage some of the skin conditions that can cause scalp flakiness. Go outdoors without a hat for about 15 minutes or so.
Avoid stress and fatigue, which can worsen seborrheic dermatitis. Get a minimum of 8 hours of sleep. When feelings of stress envelop you, close eyes, breathe in deeply for four long counts, hold breath for seven long counts, and release breath for eight long counts. Repeat this four times and find yourself filled with a sense of well-being.
Starting at your scalp, brush from scalp through hair with firm strokes. Repeat until you've covered the entire scalp and corresponding strands. Brushing action carries oil from your scalp, where it causes dandruff, along your hair strands. While it fights dandruff, the repetitive brushing also brings out the shine in your hair.
Numerous medicated shampoos are available in the market for the treatment of dandruff. Most of these, however, in the process of curing the disorder, cause irreparable damage to the hair roots because of the synthetic ingredients contained in them. The treatment of dandruff has to be constitutional, if a permanent cure is desired.
Increase your intake of selenium, vitamin E, vitamin C, B-complex vitamins, and zinc. Selenium is found in wheat germ, bran, tuna fish, onions, tomatoes, broccoli, whole wheat bread. Vitamin C found in rosehips, blackcurrants, broccoli, citrus fruit, all fresh fruit and vegetables. Where as offal, meat, mushrooms, oysters, eggs, wholegrain products, brewer's yeast are rich source of zinc.
Topics Related to Dandruff Home Remedies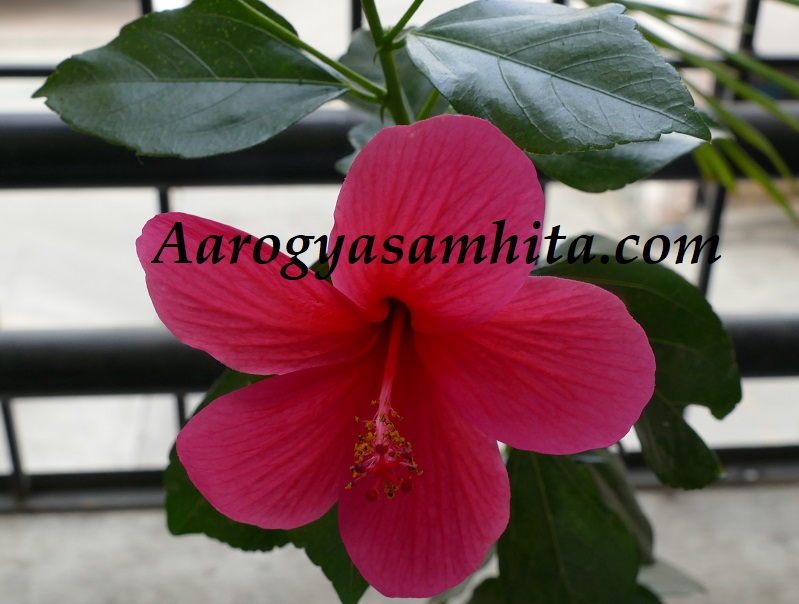 Not only flower petals but also leaves of hibiscus plant are useful to hair. This single flower is capable to take care of your all daily hair needs. Learn how to make homemade hibiscus hair oil, DIY hibiscus dandruff shampoo.