Face Pack for Glowing Skin | Instant Orange Peel Homemade Acne Face Pack | Aloe Vera Pimple Removal DIY Pack | Multani Mitti (Clay) – A Natural Cleanser Recipe | Green Tea Homemade Cream
Why to Use Acne Homemade Face Pack?
Your skin is mirror of your inner health and hence it reveals a lot about your selves. It is very important to keep the skin clean because it is a natural protective shield around the body. Bathing with soap and water helps us remove excess oil, dirt, and dead skin cells. But our face skin always exposed to many harmful things such as bacteria and pollution. And this is why we need extra face care.
Face Pack for Glowing Skin
So here we are with homemade facial pack, which helps you to avoid harmful chemicals and artificial products. Step by step recipe guide to cream or lotion, which is left on for only fifteen minutes. This makes your face glow because it opens blocked pores. Homemade facial pack can help to clean away dead skin cells deeper than normal cleaning. Cleansing packs combined acne medication can also help you to cure pimples.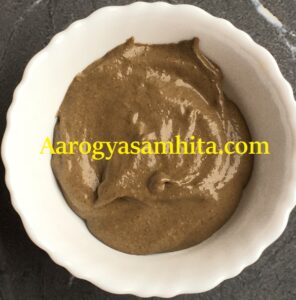 Instant Orange Peel Face Pack
Using homemade orange peel face pack is beneficial in removing pimples and acne. To make face pack you need orange peels. Here is the step by step procedure.
Take handful of peels and pound it well. If needed add few drops of water.
You may use lemon peels instead, they are equally beneficial.
Same remedy can be done instantly by using pre-grinded powder of lemon or orange peels. During the orange season collect orange / lemon peels.
Dry them first in shadow and then under the sun. Grind them into fine powder using either motor pestle or mixer grinder.
Store it in jar with tight lid on it.
Whenever you want to make face pack, take 1-2 tablespoon of powder and make paste by adding water in it.
Apply gently on face or only on affected areas and allow it so stay for at least 15 minutes.
Wash with cold or little warm water as per the season. You will feel refreshing and skin will be more clean.
For better effect apply regularly.
Aloe Vera Pimple Removal DIY Pack
Aloe Vera is one of the most common herb for herbal remedies. It's combination of potent healing and anti-inflammatory activity make it ideal for promoting repair of damaged tissue.
Drinking a half a cup of aloe vera juice, twice daily is very effective home remedy for acne.
Apply gel or lotion to cure acne. To get the gel, take fresh aloe leaf and cut it with sharp knife about 3 inch from the tip. Carefully slice up the middle of the leaf.
Peel back the two sides and expose the clear gel inside. Once collect the clear gel, apply as required. Do not use the yellow sap released at the side of the leaf.
It not only helpful for pimples but also perfect in the treatment of inflamed skin, dermatitis, herpes sores, nappy rash, nettle rash, psoriasis, radiation burn, shingles, and sunburn.
You may also grow aloe vera plant at house in a pot. Because you just have to water sparingly and no other care is required for this plant. You will have an excellent first aid remedy at hand whenever needed.
Multani Mitti (Clay) – A Natural Cleanser Recipe
It is a refreshing and cooling best summer remedy.
Take one teaspoon of Multani Mitti which is also known as bentonite clay or Fuller's Earth.
Mix it with a cup of water.
Make smooth paste with it, which should not be runny or not very dry. It should be of right consistency so you can apply it on face easily.
With a clean cloth dipped into the mixture, apply it gently over the face.
Once it started to get dry, you may start feeling pulling of skin. It is right time to wash it, do not leave it too longer on skin.
Wash is with cold or little warm water.
Also rub skin gently with the inside of a lemon peel.
Perform this procedure every evening before bed for best results.
Green Tea Homemade Cream
This herbal treatment is derived from the medicinal portion of the green tea leaf. Some experts believe that the leaf is as effective as benzoyl peroxide in treating acne.
Topics Related to Face Pack for Glowing Skin