Do you want to add a splash of vibrant color to your garden? Hibiscus plants are a great way to do just that! These beautiful flowering plants come in a variety of colors, sizes, and shapes, and can add a dazzling display to any garden. In this post, we'll discuss the different types of hibiscus plants, how to care for them, and the many benefits they bring to your garden. We'll also share some of our favorite varieties so you can find the perfect one for your space. So, let's get started!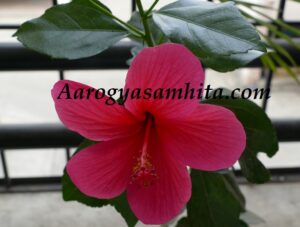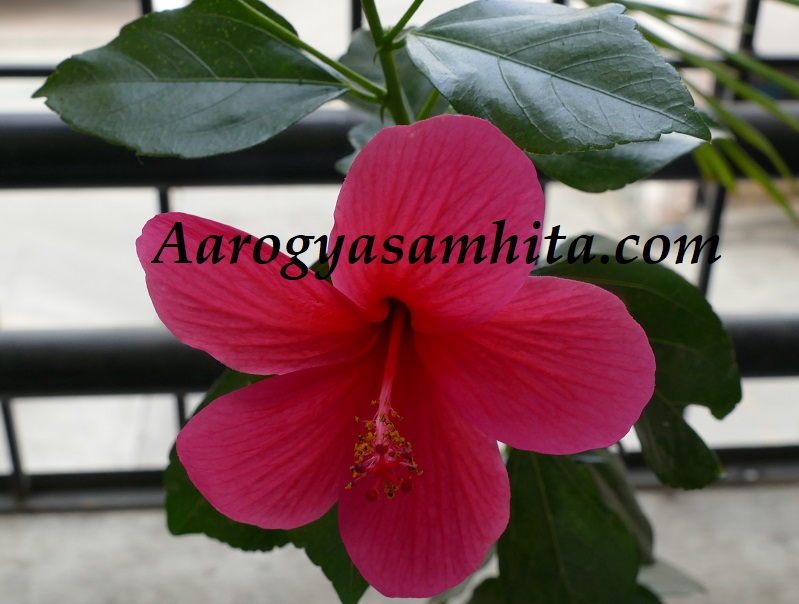 Hibiscus Nutrition Facts and Calories Chart
Flower is an excellent source of vitamins and minerals, containing vitamins A, C, and E, as well as fiber, calcium, magnesium, potassium, and zinc. It is also a good source of antioxidants, which can help protect the body from free-radical damage. In addition, it has been linked to a number of potential health benefits, such as reducing blood pressure and cholesterol, improving digestion, and aiding in weight loss. Nutritional value per 100 g hibiscus:
Biotin: 0µg
Calcium: 11mg
Carbohydrates (Carbs): 8.2g
Chloride: 19mg
Cholesterol: 0mg
Choline: 0mg
Chromium: 0µg
Copper: 0.1mg
Dietary Fiber: 0.9g
Energy (Calories): 30kcal
Fat: 0.2g
Iodine: 0µg
Iron: 0.3mg
Magnesium: 12mg
Manganese: 0.1mg
Molybdenum: 0µg
Pantothenic Acid: 0.1mg
Phosphorus: 22mg
Potassium: 94mg
Protein: 0.7g
Saturated fat: 0.1g
Selenium: 0µg
Sodium: 4mg
Sugars: 7.3g
Vitamin A: 1µg
Vitamin B1 (Thiamin): 0.02mg
Vitamin B2 (Riboflavin): 0.04mg
Vitamin B3 (Niacin): 0.2mg
Vitamin B5 (Pantothenic Acid): 0.1mg
Vitamin B6: 0.05mg
Vitamin B9 (Folate / Folic Acid): 12µg
Vitamin B12: 0µg
Vitamin C: 6mg
Vitamin D: 0µg
Vitamin E: 0.02mg
Vitamin K: 0.3µg
Water: 87.3g
Zinc: 0.1mg
Hibiscus In India
The people of India and China prepare a kind of pickle from the petals of the flowers. In the olden days, according to Ayurveda, hibiscus flowers pounded with sour gruel, followed by jaggery, were prescribed as a contraceptive. Buds were used in Garbha Anaasthaapaka Yoga, which was given internally for contraception. Flowers are made into a paste and applied to swellings and boils. A decoction of root is given in venereal diseases.
Scientific Binomial: Hibiscus rosa-sinensis
Common English: China Rose / Chinese hibiscus / Rose-of-China / Shoe flower
Ayurvedic: Javaa / Odrapushpa / Rudrapushpa / Arunaa
Unani: Gul-e-Gurhal
Sanskrit: Japaa Kusum
Hindi / Urdu: Gurhal
Bengali
Marathi: Jaswand
Telugu
Tamil: Semparuthi / cembarutti
Gujarati
Kannada: Dasavala
Malayalam: Chemparati
Oriya
Punjabi / Sindhi
Assamese
Kashmiri
Konkani
Manipuri
Dogri
Bhojpuri
Home Remedies
With its rich, bright red pigment, it advertises its own affinity for the heart, and, indeed, it is a good heart tonic. It also has slightly astringent properties. Children especially love hibiscus. Try making a thick hibiscus syrup and add it to sparkling water for a delicious punch. Loaded with vitamins and minerals, this beverage is far better than sugar-loaded soda. The large tropical flowers make a bright red tea that is tasty and tart, with a sweet aftertaste. Hibiscus is often formulated with stevia or other sweet herbs to enhance its flavor. It brightens any tea with its beautiful ruby red coloring.
Excessive Menstrual Flow: For excessive menstrual flow, make a tea with raspberry leaves and hibiscus flowers. Mix both the herbs in equal proportion and add 1 to 2 teaspoons of herbs per cup of water. This tea is very effective to control menstrual flow.
Prostate Problems: In the treating prostate problems try ginseng, hibiscus, or horsetail tea, available in packages or as bulk herbs in most natural food stores. These teas can be drunk several times daily, as desired. Follow the directions on the package, or if you use bulk herbs, add about 1 teaspoon of mixture to a cup of boiling hot water, steep 5 minutes, cool, and drink.
Premature Graying of Hair: A paste made with hibiscus flowers and amla (Emblica officinale) is an excellent hair tonic for retarding premature graying of hair. Paste can be apply externally on hair scalp. A black hair dye is prepared from the petals of flowers gives the same, black hair effect.
Uterine Bleeding: Hibiscus is high in vitamin C, bioflavonoids, antioxidants, and a host of other vitamins and minerals. In folk medicine, flowers, crushed with sugar, added to the fresh juice, are given for controlling excessive uterine bleeding.
Menorrhagia: Hibiscus flowers fried in clarified butter, are also given in menorrhagia.
Leucorrhea: For leucorrhea and other gynecological disorders 10-12 buds of flower, pounded with milk, were prescribed. According to Ayurveda, in amenorrhea flowers and Celastrus paniculatus leaves, pounded with sour gruel, were administered.
Raises Good HDL Cholesterol: Regular consumption of hibiscus tea also lowers LDL cholesterol and triglycerides (blood fats) and raises good HDL cholesterol.
Regulates Blood Pressure: Hibiscus contains antioxidants and helps to reduce blood pressure. Studies show simply drinking tart, delicious hibiscus tea lowers blood pressure in people with prehypertension and moderate hypertension. A tea made with hibiscus calyces, lemon and pure pomegranate juice is very effective for to manage high blood pressure.

Boil 5 cups of water and add 1/2 dried hibiscus calyxes in it.
The calyx in hibiscus forms a cup under the petals. You can find dried hibiscus in bulk in some natural food stores and in Mexican food stores, where they may be sold as "flores de Jamaica."
Remove from the heat.
Cover and steep for 15 minutes.
Strain.
Add 1 cup pure pomegranate juice and juice of 1/2 lemon in it.
Drink warm or cold.
Consuming hibiscus tea before breakfast for four weeks is more effective than the blood pressure lowering medication captopril.
Side Effects
Persons who are very chilled should avoid hibiscus as it is cooling. Internal uses should be avoid in pregnant or lactating women.