Do you love using chironji in your recipes? Chironji is an amazing ingredient that is packed full of incredible nutritional benefits. From its sweet and nutty flavor to its high levels of essential fatty acids and antioxidants, chironji is a great addition to any meal. In this post, we'll explore the many health benefits of chironji and provide delicious recipes that feature this versatile ingredient. We'll also discuss the different types of chironji available and the best ways to incorporate it into your cooking. So, get ready to discover the amazing benefits of this superfood and start cooking with chironji today!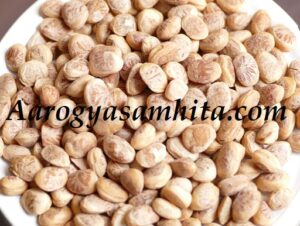 Chironji (Cuddapah Almond) Nutrition Facts, Calories Chart
It is a dry seed used in Indian cooking. It is not a nut, but it is a drupe, or a stone fruit, similar to a date, apricot, or plum. Chironji benefits health by providing a range of vitamins, minerals, and nutrients that are essential for a healthy and balanced diet. It is rich in vitamin C, thiamin, niacin, and riboflavin, which help to keep the body functioning properly and protect against disease. It is also high in dietary fiber, which aids digestion and helps to maintain a healthy weight. Chironji is also a good source of essential fatty acids, which help to reduce inflammation, lower cholesterol, and improve overall heart health. Nutritional value per 100 g chironji (Charoli):
Biotin: 0.4 mcg
Calcium: 18 mg
Carbohydrates (Carbs): 61.46 g
Chloride: 0.2 mg
Cholesterol: 0 mg
Choline: 0.1 mg
Chromium: 0.1 mcg
Copper: 0.3 mg
Dietary Fiber: 7.3 g
Energy (Calories): 365 kcal
Fat: 4.3 g
Iodine: 0.5 mcg
Iron: 7.9 mg
Magnesium: 80 mg
Manganese: 0.6 mg
Molybdenum: 0.1 mcg
Pantothenic Acid: 0.6 mg
Phosphorus: 314 mg
Potassium: 410 mg
Protein: 14.1 g
Saturated fat: 0.5 g
Selenium: 0.5 mcg
Sodium: 0.3 mg
Sugars: 0 g
Vitamin A: 0 IU
Vitamin B1 (Thiamin): 0.3 mg
Vitamin B2 (Riboflavin): 0.2 mg
Vitamin B3 (Niacin): 2.2 mg
Vitamin B5 (Pantothenic Acid): 0.6 mg
Vitamin B6: 0.3 mg
Vitamin B9 (Folate / Folic Acid): 32 mcg
Vitamin B12: 0 mcg
Vitamin C: 0 mg
Vitamin D: 0 IU
Vitamin E: 1.2 mg
Vitamin K: 0 mcg
Water: 2.6 g
Zinc: 2.6 mg
Chironji In India
Chironji is considered as one of India's most delicious wild fruit. The seeds are eaten and considered as good substitute for almonds. It is used in sweet and bakery confectionery products. It is cultivated for fresh fruit, which has very agreeable flavor. The delicate nutty-flavored seed is very nutritious, especially when roasted. Seeds are consumed by natives of India and Burma, roasted with milk or as sweetmeats. From the seeds traditional dish "Chironji ki barfi" is prepared, which is considered very beneficial for newly wed couples.
Scientific Binomial: Buchanania lanzan
Commn English: Almondette / Calumpong Nut / Cuddapah Almond / Hamilton Mombin / Buchanan's Mango
Ayurvedic: Priyaala / Piyaala / Kharskandha / Bahulvalkala / Taapaseshtha / Sannakadru Dhanushpat
Unani: Saaraapparuppu
Sanskrit: Akhatth / Muni / Prasavakh / Rajanadanha
Hindi / Urdu: Charoli / Char / Piyal / Priyal
Bengali: Sarop
Marathi: Chironji / Chiraunji
Telugu: Charumamidi / Priyaluvu / Raj-adanamu
Tamil: Mudaima / Morala / Charam
Gujarati
Kannada: Kole Maavu
Malayalam: Muungaappeezh / Nuramaram
Oriya
Punjabi / Sindhi
Assamese
Kashmiri
Konkani
Manipuri
Dogri
Bhojpuri
Home Remedies
Charoli fruits can be used internally as an invigorating tonic and useful to treat obesity, haemoptysis, menstrual disorders and vaginal discharges. Chironji seeds are also the source of an excellent oil, which is light yellow, sweet and mild with pleasant aroma. It is useful to glandular swelling of neck. Charoli seed oil is useful in rheumatism, glandular swellings and skin diseases. The oil of kernels is used as a substitute for almond oil and olive oil. But it is very costly.
Glowing Skin Face Pack: Charoli seeds are cold in nature. Try a face mask made with charoli seeds and rose water. It not only keeps face glowing but keeps you cool during summer. to make this homemade mask, take some seeds and make a paste by adding sufficient amount of rose water in it. Apply this paste on face and wash after 1/2 hours. Using this paste everyday for a week makes your skin look beautiful, glowing with lots of moisture. After one week, use once a week.
Baby Food: A sweet bolus prepared with priyal seed is given to children in the post-breast milk period.
Haemorrhage: Milk boiled with the seed kernel and licorice root checks haemorrhage.
Skin Blemishes: The ointment of kernels is used for treating itching of the skin and blemishes of the face.
Scabies: For scabies, make a paste with 100 g of chironji seeds with rose water. Make this paste little thin by adding extra rose water. Apply on affected parts.
Prickly Heat: In folk medicine, kernels pounded into ointment, are applied to urticaria, prickly heat, pimples, spots and blemishes of the skin.
Wounds: The leaves of the plant are used as a general and cardiotonic. Their powder is applied externally to wounds.
Fish Poisoning: According to some folk remedies it is antidotal for fish poisoning and scorpion sting. It is also folk remedy for asthma, bronchitis, burns, cholera, cough, diarrhea, dysuria, fever, gingivitis, snakebite and phthisis.
Oily Skin: Charoli seeds with orange peels makes a facial mask, which is effective for oily skin.
Rheumatic Pains: The gum, dissolved in cow's milk, is used internally in rheumatic pains. It is also used in diarrhea and intercostal pains.