Cinnamon is one of the oldest known spices, with a history that goes back thousands of years. It has a sweet, warm flavor and aroma that is used in a variety of dishes and recipes around the world. But did you know that it is also packed with health benefits? In this post, we'll explore some of the amazing benefits and how it can help you improve your health. Cinnamon has been used for centuries for its medicinal properties. It has been found to have powerful anti-inflammatory and antifungal properties that can help reduce inflammation and fight off infections. It is also a great source of antioxidants, which can help protect your body from free radicals and other toxins.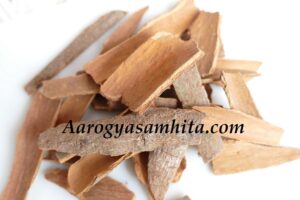 Cinnamon Nutrition Facts and Calories Chart
This spice can also help regulate your blood sugar levels. It has been shown to help lower blood sugar levels and improve insulin sensitivity, which can help reduce the risk of developing diabetes.  Cinnamon also has the potential to reduce cholesterol levels. Studies have shown that it can help reduce LDL cholesterol (the "bad" cholesterol) and increase HDL cholesterol (the "good" cholesterol). This can help reduce your risk of cardiovascular disease and stroke. This spice has been found to have antimicrobial properties. This means that it can help fight off bacteria and other microorganisms that can cause infections or diseases. It is often used as a natural remedy for colds, flu, and other ailments. With all of these amazing benefits, there's no doubt that it is a great addition to your diet. Whether you're trying to improve your health or just want to add a bit of flavor to your dishes, cinnamon is an excellent choice. Nutritional value per 100 g:
Biotin: 0.7 µg
Calcium: 247 mg
Carbohydrates (Carbs): 54.3 g
Chloride: 7 mg
Cholesterol: 0 mg
Choline: 6.3 mg
Chromium: 0.3 µg
Copper: 0.6 mg
Dietary Fiber: 11.4 g
Energy (Calories): 247 kcal
Fat: 1.2 g
Iodine: 0.2 µg
Iron: 9.4 mg
Magnesium: 176 mg
Manganese: 4.3 mg
Molybdenum: 5.4 µg
Pantothenic Acid: 0.3 mg
Phosphorus: 260 mg
Potassium: 447 mg
Protein: 4.1 g
Saturated fat: 0.3 g
Selenium: 0.7 µg
Sodium: 7 mg
Sugars: 0.2 g
Vitamin A: 0 µg
Vitamin B1 (Thiamin): 0.4 mg
Vitamin B2 (Riboflavin): 0.2 mg
Vitamin B3 (Niacin): 2.6 mg
Vitamin B5 (Pantothenic Acid): 0.3 mg
Vitamin B6: 0.3 mg
Vitamin B9 (Folate / Folic Acid): 48 µg
Vitamin B12: 0 µg
Vitamin C: 3.6 mg
Vitamin D: 0 µg
Vitamin E: 1.6 mg
Vitamin K: 5.1 µg
Water: 5.9 g
Zinc: 2.2 mg
Cinnamon In India
An ancient spice, the inner bark of cinnamon tree a pleasant and warm taste on the tongue. It is widely used as a flavoring in cooking although it also has a long tradition as a medicinal plant. Its undoubted health benefits are not that well known.
Scientific Binomial: Cinnamomum verum / Cinnamomum cassia
Common English: Chinese Cinnamon / Cassia Bark
Ayurvedic: Tvak / Daalchini
Unani
Sanskrit: Darusita
Hindi / Urdu: Dalchini
Bengali: Dalchini
Marathi: Dalchini
Telugu: Dasini Chekka
Tamil: Channalavangam / Karuva / Lavangappattai
Gujarati
Kannada: Dalchini
Malayalam: Elavangam / Vayana
Oriya
Punjabi / Sindhi
Assamese
Kashmiri
Konkani
Manipuri
Dogri
Bhojpuri
Home Remedies
The herb also shows some anti-fungal activity and is sometimes added to remedies for candidiasis. The Chinese regard cinnamon twigs as warming for the peripheries and use them to encourage circulation to cold hands and feet, while the inner bark is seen as more centrally warming and is used to treat cold problems associated with low energy such as debility, rheumatic problems, and kidney weakness.
Malaria: Cinnamon is regarded as an effective cure for all types of colds, including malaria. It is a warming herb that improves circulation. It should be coarsely powdered and boiled in a glass of water with a pinch of pepper powder and honey. This can be used beneficially as a medicine in malaria.
Sore Throat: The spice cinnamon is also regarded as an effective remedy for sore throat, resulting from cold. Coarsely powdered and boiled in a glass of water with a pinch of pepper powder and honey, it can be taken as a medicine in the treatment of this condition. The oil of cinnamon, mixed with honey, also gives immense relief.
Cold: Cinnamon makes a great antiseptic and use to treat colds. Hot water with lemon, honey, and cinnamon is a traditional cold remedy. Drink a cup every two hours to soothe your throat and chest, prevent mucus buildup, and encourage a cleansing sweat.
Throat Pain: Preparations of cumin and cinnamon are useful in soothing the throat tissue. Steep these spices either together or separately in hot water and add honey to help coat and lubricate a sore throat.
Drowsiness: Cinnamon is a natural scents used in aromatherapy to reduce drowsiness and increase energy and alertness. Keep a small bottle of cinnamon essential oil around and take a whiff when need an energy boost OR mix 8 drops lemon oil and 2 drops each peppermint, eucalyptus, and cinnamon oil with 8 ounces water in a small spray bottle. A spritz of this mix into the air around you makes for a fragrant energizer.
Nausea: Cinnamon has been used for centuries to treat nausea and vomiting and is also helpful for many digestive problems including diarrhea and gastroenteritis. For motion sickness, sip on a cup of cinnamon tea, or take 1 ml of the tincture extract three to four times daily.
Diabetes: Recent research points to an entirely new use for it cinnamon appears to work with insulin to help stabilize blood sugar levels in the body. One recommendation is a teaspoon of cinnamon powder at night to support stable blood sugar levels. Another suggestion is that, during diabetes, take cinnamon extract 500 mg twice daily as it improves insulin sensitivity and utilization.
Digestive Aid: Cinnamon's warming, stimulant action has made it a favorite remedy for digestive upsets. As an infusion, it helps to soothe gas, bloating, nausea, and indigestion. It has moderate antibacterial and anti fungal activity, and acts against Heliobacter pylori, an organism that can cause stomach ulcers.
PMS: For PMS, boil licorice and cinnamon sticks for 20 minutes and sip slowly.
Bad Breath: To deal with bad breath, suck on a stick of cinnamon. Like cloves, cinnamon is effective as an antiseptic.
Heartburn: Practitioners of Ayurvedic medicine, the traditional medicine of India, prescribe teas made of crushed cinnamon to cool the heat of heartburn. Add 1 teaspoon of crushed or powdered herb to 1 cup boiling water, steep, strain, and drink.
Yeast Infections: To fight yeast infections, prepare a solution of cinnamon, which research suggests has strong antifungal properties. Add 8 to 10 broken sticks of cinnamon to 4 cups of boiling water and let them simmer for about 5 minutes. Take the pot off the burner and let the cinnamon steep for about 45 minutes. Some herbalists suggest using the lukewarm solution as a douche, but others say drinking cinnamon tea can also help control yeast infections.
Bed Wetting: To treat bed wetting, chewing on a cinnamon stick before bed can also be helpful as it has a drying effect.
Side Effects and Precautions
No known side effects if taken in normal dosages. Cinnamon should be avoided in pregnancy.