People have used herbs since earliest times. The history of herbs and spices is as long as the history of mankind. The knowledge of herbs has been handed down from generation to generation for thousands of years. Through Aarogya Samhita website we are trying to hand over this biological and cultural heritage to the next generation. Herbs link the past, present, and future of human life; they are a vital part of our life. We hope Aarogya Samhita will be a convenient reference for those who wish to learn about herbs and shrubs.
Food Nutritional Facts
"Your food itself is medicine", its true. Do know that your food not only satisfy your hunger but also can work as best medicine. In fact if you follows good eating habits and eating healthy food then you don't need a medicine. Your food can act as your health saver and keeps you healthy. But how? Simple. You just have to know which food effects how on your health and decide which food you have to eat more and which to eat less according to your metabolism. Food that keeps you fresh, energetic and the one that suits your metabolism is ideal food.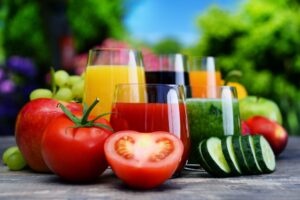 What are the benefits of healthy food?
Healthy life is happy life. Diet and nutrition are vital keys to control good health. Nature has provided us with mechanisms found predominately in plants to defend against any disease. Everyday in our body thousands of cells gets destroyed and same number of new cells forms. Food is the main source to form new cells. Balanced food not only helps this process but also gives you energy, smartness and makes your brain more sharp. If you know everything about your food benefits, you can shape your health the way want. Here in this website this is my humble try to make you aware of food nutrients, benefits and provide you home remedies that truly works, so as to save your time and money that you spend on medicine. One of the main reasons of using plant products in our everyday diet is that, they are completely side effects free.
Food that Heals
For simplicity and for making it easy to browse we have divided food and their names into general categories. This classification of food done based on the nature of food, its nutrition qualities and impact on the human body. The detailed explanation for particular category is available on the respective page. Along with it's benefits to human body we have also tried to include the different sources of these foods and also how we can include these food item in our everyday life with simple cooking recipe tips. Here is the list of sections to know food nutritional facts.